Can a Caveman Survive the Ketogenic Diet?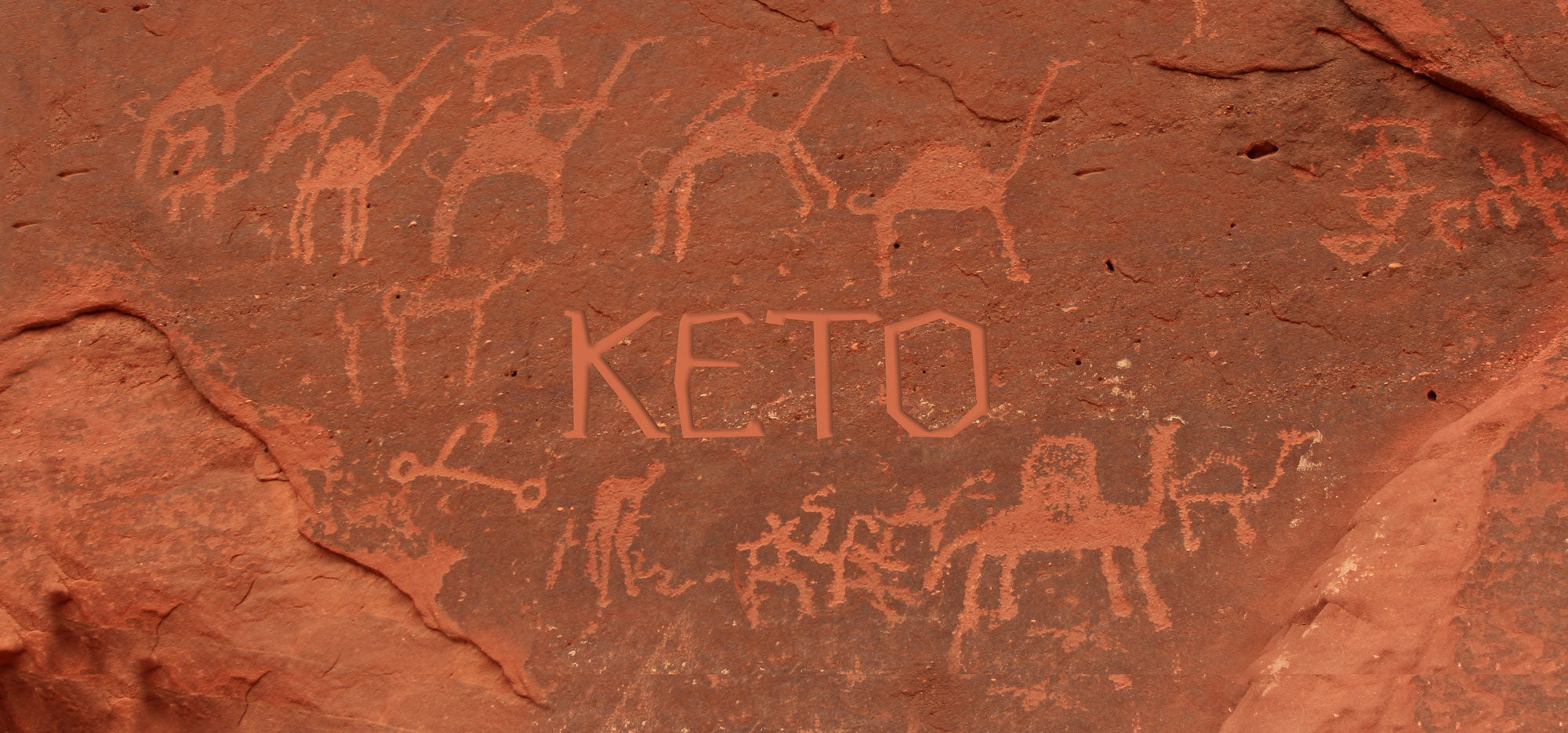 A Guide to Unleashing Ketogenic Benefits while Staying True to Paleo Roots
For years, the Paleo diet and Ketogenic diet have been recognized as two diet structures that burn fat efficiently, accelerate weight loss, and lead to a healthier all-around lifestyle. While both diets are founded on some of the same core principles, their differences tend to push individuals toward one or the other. But, let's pause for a second and consider the individuals who are immersed in Paleo dieting, but want to truly maximize their benefits by entering a state of Ketosis.* This article will illustrate the similarities and differences of the two diets. Lastly, this article will provide a few Ketogenic recipes that can easily be modified to fit perfectly within recognized Paleo guidelines.
Keto vs. Paleo: Similarities & Differences
Neither eat Grains, Legumes, or Refined Sugar
Both recommend Healthy Fats, Quality Animal Protein, and Non-Starchy Vegetables
Keto allows Dairy
Paleo allows a larger consumption of Fruit and Starchy Vegetables
| | Ketogenic Diet | Paleo Diet |
| --- | --- | --- |
| Grains | NO | NO |
| Legumes | NO | NO |
| Refined Sugar | NO | NO |
| Healthy Fats (nuts, seeds, animal fats, coconut oil) | YES | YES |
| Quality Animal Protein | YES | YES |
| Non-Starchy Vegetables | YES | YES |
| Dairy | YES | NO |
| Fruit | MAYBE | YES |
| Starchy Vegetables | MAYBE | YES |
As you can see, each diet has its own restrictions and allowances. By now, you've likely heard that in addition to the restrictions and allowances of a Ketogenic diet, to achieve Ketosis, it is necessary to abide by the proper breakdown of macronutrient intake of 75% Fats, 20% Protein, and 5% Carbohydrates. 
Your biggest takeaway should be that the foods you're eating don't have to drastically change, but rather, the macronutrient breakdown of your consumption needs a shift, and there are finally supplements on the market that can make this shift easier than ever! Chances are, if you are already avoiding all dairy, then you have dairy substitutes that are easy to plug into otherwise Keto recipes. These substitutes can then be easily supplemented with PrimaForce products such as a PrimaForce KetoShake** and PrimaForce BHB to achieve Ketosis*.
A Ketogenic meal plan abiding by recognized Paleo principles might look like this:
Breakfast
PrimaForce KetoShake (Chocolate or Vanilla)
Lunch
Taco Salad
1 pound ground beef
8 cherry tomatoes, halved
1 teaspoon kosher salt
2 green onions, sliced thin
1 teaspoon black pepper
2 avocados, diced
2 teaspoons chili powder
½ cup canned jalapenos
2 teaspoons paprika
dash hot sauce
1 teaspoon cumin
1 cup sour cream (optional)*
1 teaspoon onion powder
1 cup salsa
1 teaspoon garlic powder
2 cups shredded cheddar (optional)*
¼ teaspoon cayenne pepper
1 cup olive oil
5 ounces mixed greens or romaine lettuce
1/2 – 1 cup vinegar, balsamic or apple cider recommended
*Avocado quantity can be increased to offset a reduction in fat derived from dairy. Also consider using a Paleo cheddar cheese if necessary.
Dinner
Parmesan-Encrusted Halibut
1-2 pounds halibut (about 6 filets)
1 tablespoon kosher salt
1 stick butter (grass fed)
½ teaspoon black pepper
3 tablespoons grated Parmesan*
2 teaspoons garlic powder
1 tablespoon panko bread crumbs
1 tablespoon dried parsley
*Look for a dairy-free Paleo cheese and then consider incorporating PrimaForce BHB if you need to avoid Parmesan.
These meals likely resemble meals you've eaten countless times since beginning a Paleo diet. By making relatively small adjustments to these meals, and supplementing your established diet made easy through the use of a Keto-friendly Meal Replacement shake, you can witness rapid fat burning and weight loss results. To learn more about PrimaForce KetoShakes and PrimaForce BHB, visit PrimaForce.com.
* Ketosis occurs when the body does not rely on glucose as its primary energy source, but rather the body burns stored fats to generate energy. By consuming a large volume of fats relative to proteins and carbohydrates, the body begins to rely on these fats as its primary energy source.
** PrimaForce KetoShakes contain a small amount of whey protein and thereby contain a small amount of dairy.