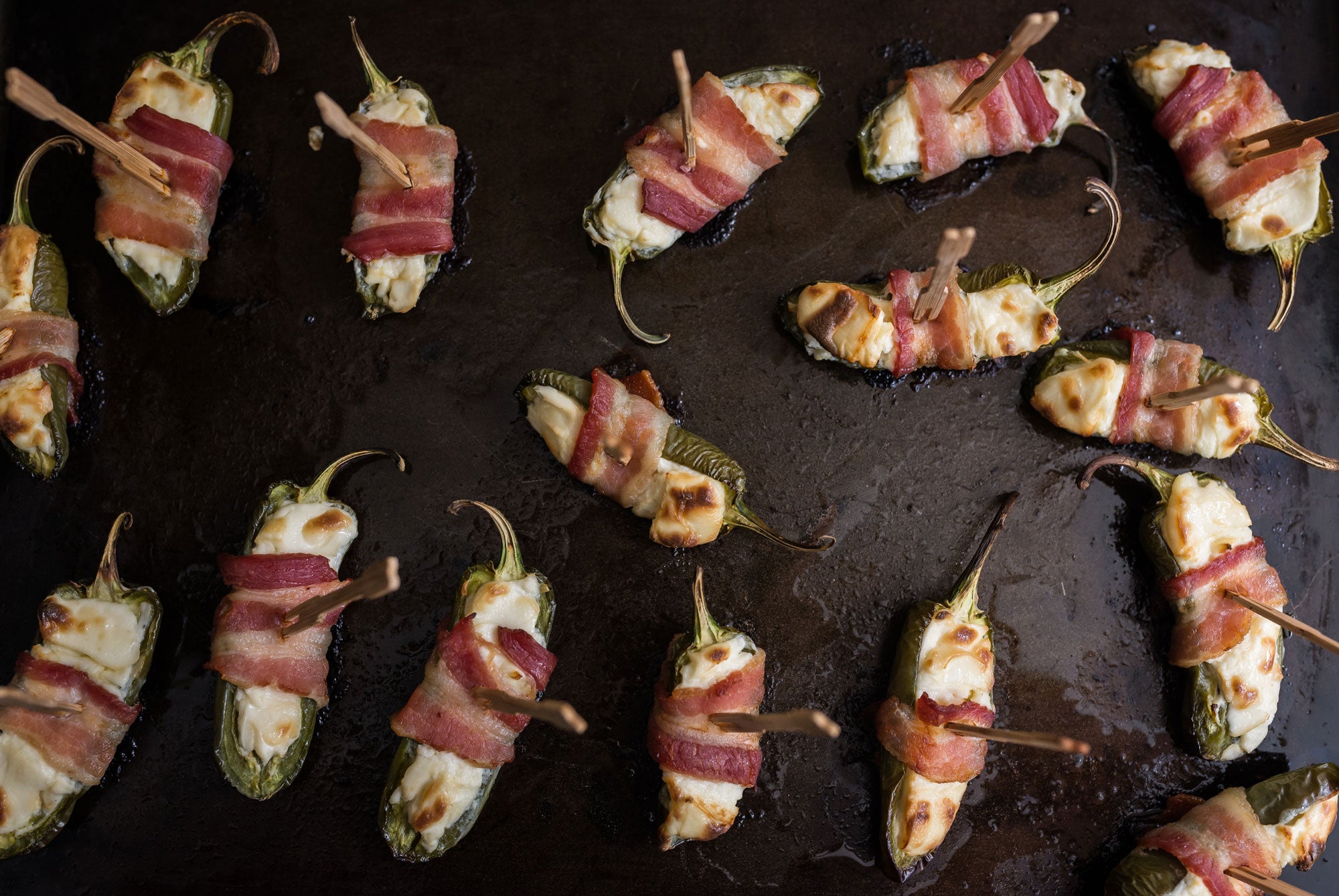 Recipe by Brandon McDearis
This is a very basic recipe for jalapeño poppers. Feel free to get creative by adding or substituting different types of cheeses, or anything else you may desire. You won't go wrong flavor-wise adding a bit of sharp cheddar to this recipe, and the increase in protein is not significant enough to dramatically affect the keto-friendly macronutrient yield of this recipe.
INGREDIENTS:
24 toothpicks
12

jalapeños

, halved and seeded
8 ounces cream cheese
8 slices bacon
PREPARATION:
Preheat oven to 400 degrees.
Soak toothpicks in a bowl of water for a few minutes to prevent burning.
Spoon cream cheese into each

jalapeño

, pressing it in evenly.
Cut bacon into thirds, and wrap around each stuffed

jalapeño

; secure each with a soaked toothpick and place on a baking sheet.
Bake for about 20 minutes until bacon is crispy and

jalapeños

are soft.
YIELD: 8 Servings