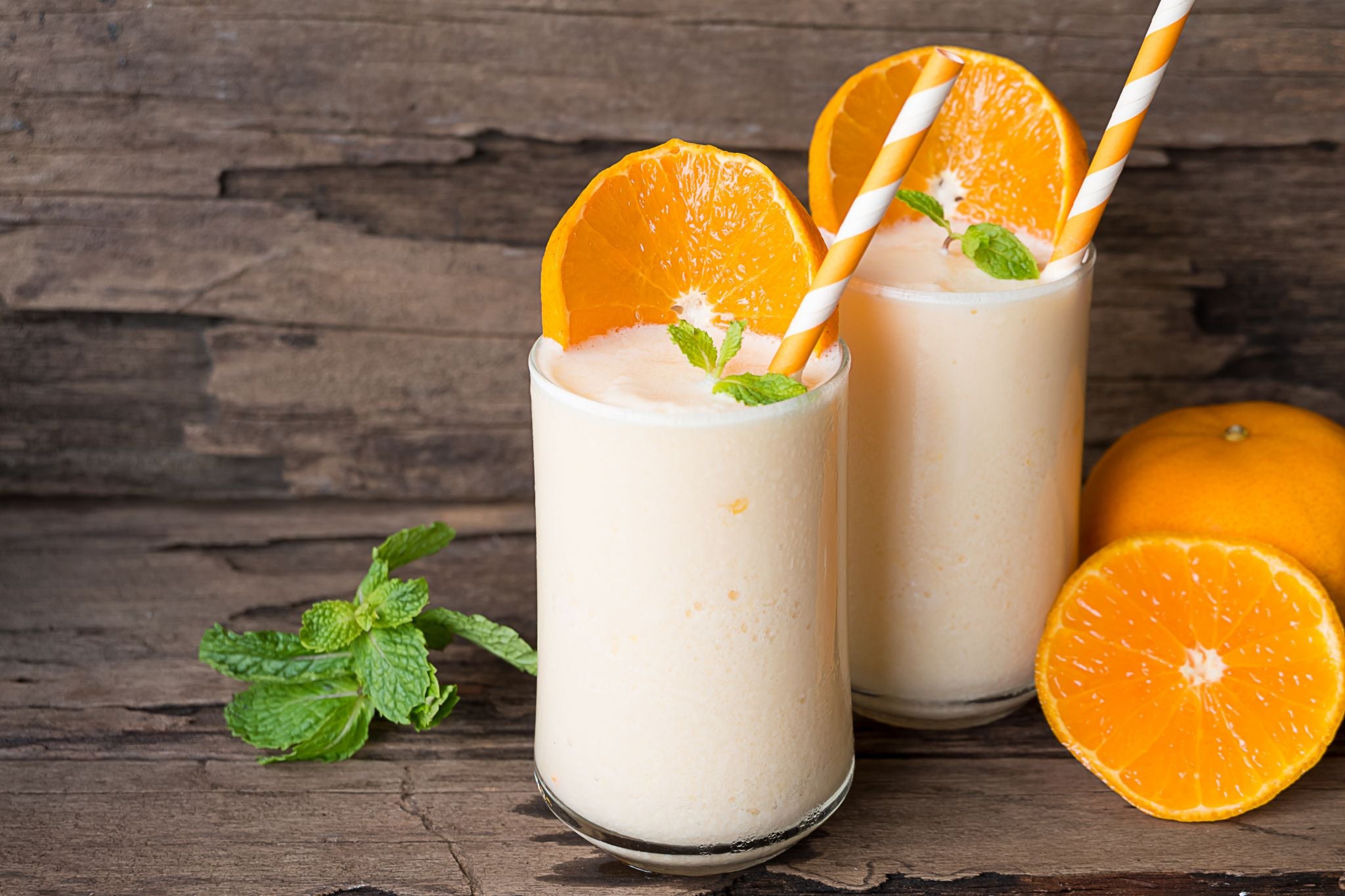 This refreshing, Keto-friendly shake takes less than five minutes to make! Best of all, it's customizable, so add almond milk or heavy whipping cream to make it your way. Enjoy these classic flavors for breakfast, as a mid-day snack, or after a workout.
INGREDIENTS:
PrimaForce Orange-Mango BHB
8-12 oz. Water
1 cup Ice
PrimaForce Vanilla MRP
Heavy Whipping Cream (optional)
Almond Milk (optional)
PREPARATION:
Pour 1 cup of ice and 8-12 ounces of water into the blender.
Add 1 scoop of PrimaForce Orange-Mango BHB along with 1 scoop of PrimaForce Vanilla MRP. If desired, add in heavy whipping cream and/or unsweetened almond milk for a thicker, creamier orange creamsicle shake.
Blend for 10-20 seconds (or until desired thickness is reached).
Enjoy a delicious Keto-friendly shake!
YIELD: 1 serving
PER SERVING: CALORIES 180 | FAT 13G | CARBOHYDRATES 6G | FIBER 0G | NET CARBOHYDRATES 6G | PROTEIN 7G
FOOTNOTES:
Shake made with 12 oz. unsweetened almond milk IN PLACE of water (no HWC)
235 calories
17g fat (66%)
10g carbs (18%)
9g protein (16%)
Shake made with ice, water and 2 oz (1/4 cup) heavy whipping cream (HWC)
280 calories
24.5g fat (79%)
7g carbs (10%)
8g protein (11%)