6 Low-Carb Super Bowl Recipes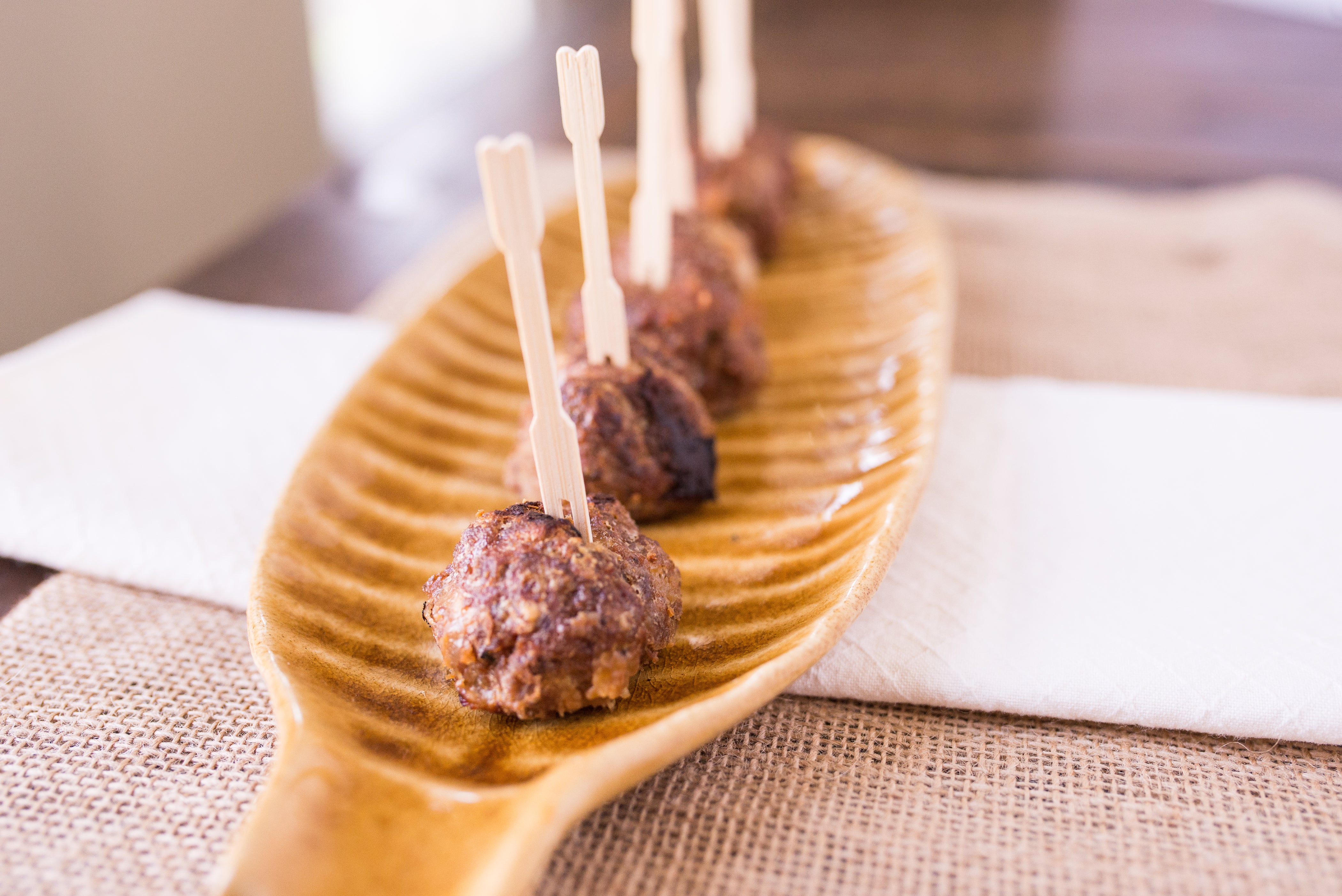 Score a touchdown with our game day keto recipes! From quick and easy finger foods to totally filling meals, we've got you covered for the Super Bowl.
1. Jalapeño Poppers
Get your Super Bowl party poppin'! These spicy, cheesy jalapeño poppers are a foolproof game day appetizer. Plus, they're wrapped in bacon. Enough said.
2. Keto Chili
No game day is complete without a big bowl of chili. Luckily, we planned in advance. You could put this chili together in a crock pot the morning of the game and be ready to eat at kick off!
3. Bratwurst with Onions & Peppers
If it's too cold to fire up the grill outside, these are just as delicious "grilled" in the oven. Roast these brats with onions and peppers to score big at your Super Bowl party.
RECIPE: Bratwurst with Onions & Peppers
4. Italian Meatballs
These Italian meatballs might be the perfect appetizer to crush your craving to snack. Perfectly portion-controlled, lightly seasoned, and filling enough to hold you over until dinner - AKA the half-time show.
5. Portobello Bacon Burgers
Craving something other than finger foods? This portobello bacon burger ought to do the trick. Loaded with savory beef, gooey cheese, and crunchy bacon, this burger offers all of the delicious flavors of a bacon burger without the carb-loaded bun.
RECIPE: Portobello Bacon Burgers
6. Portobello Pizzas
Make your own personal pizzas without the carbs. Simply remove the stem and gills of a portobello mushroom, drizzle some olive oil, and add your favorite toppings. Bake in the oven and they'll be ready in no time!
Still have room for more? Celebrate at the end of the game with this delicious low-carb PrimaForce shake.