Keto-Friendly BHB Gummy Bears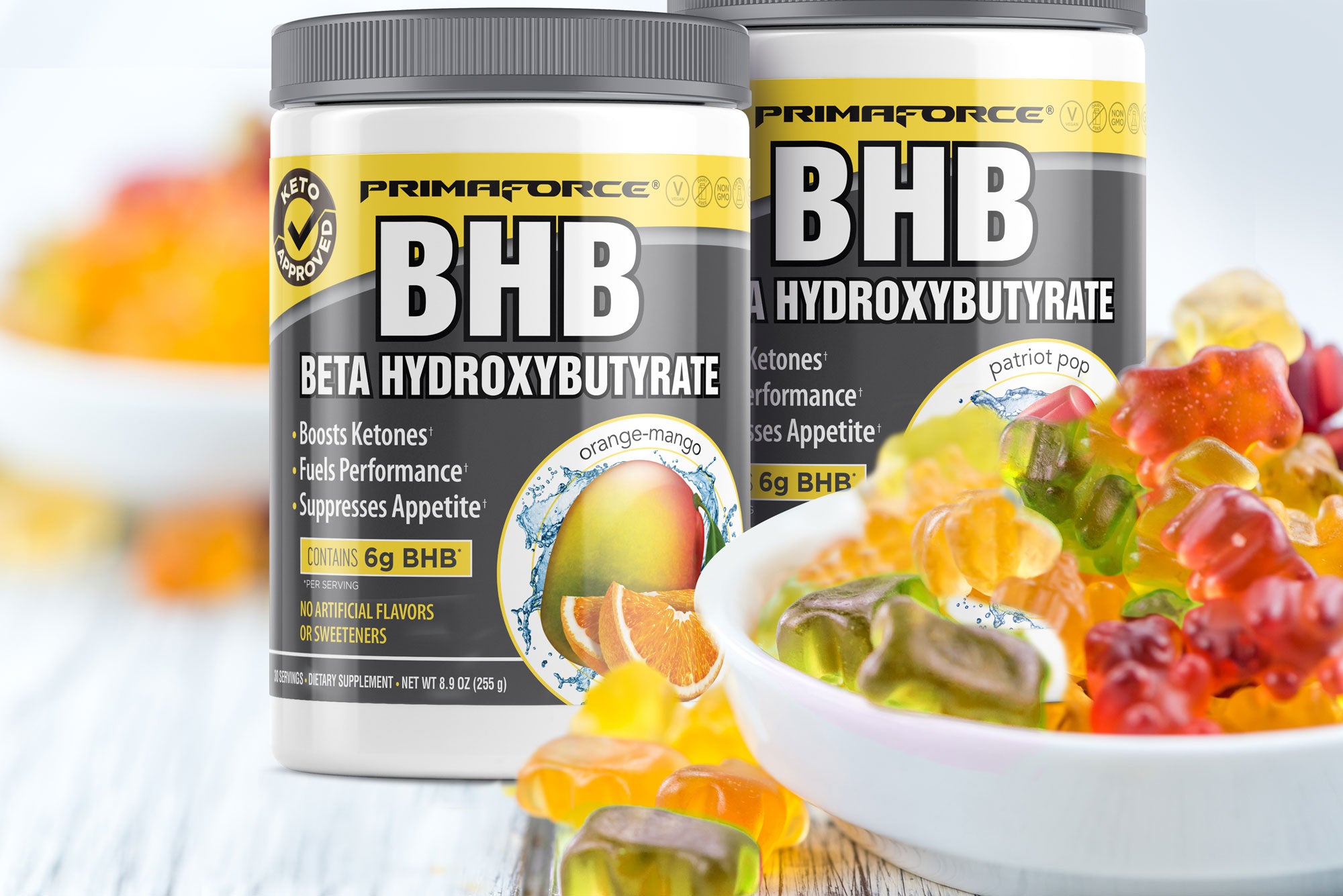 Recipe by Brandon McDearis
Our PrimaForce BHB gummy bears are sugar-free, easy to make, and perfect for curbing your sweet tooth.
INGREDIENTS:
1 scoop PrimaForce BHB (flavor of your choice)
3 tablespoons Vital Proteins Grass-Fed Gelatin
1 cup cold water
PREPARATION:
Mix PrimaForce BHB with cold water.
Heat in saucepan until simmering.
Stir in gelatin until fully dissolved.
Pour into gummy bear molds.
Refrigerate for 15-20 minutes until set.
Prep Time: 5 minutes
Cook Time: 15 minutes
Yield: ~100 gummy bears
PER SERVING: CALORIES 135 | FAT 0G | CARBOHYDRATES 0G | PROTEIN 28G