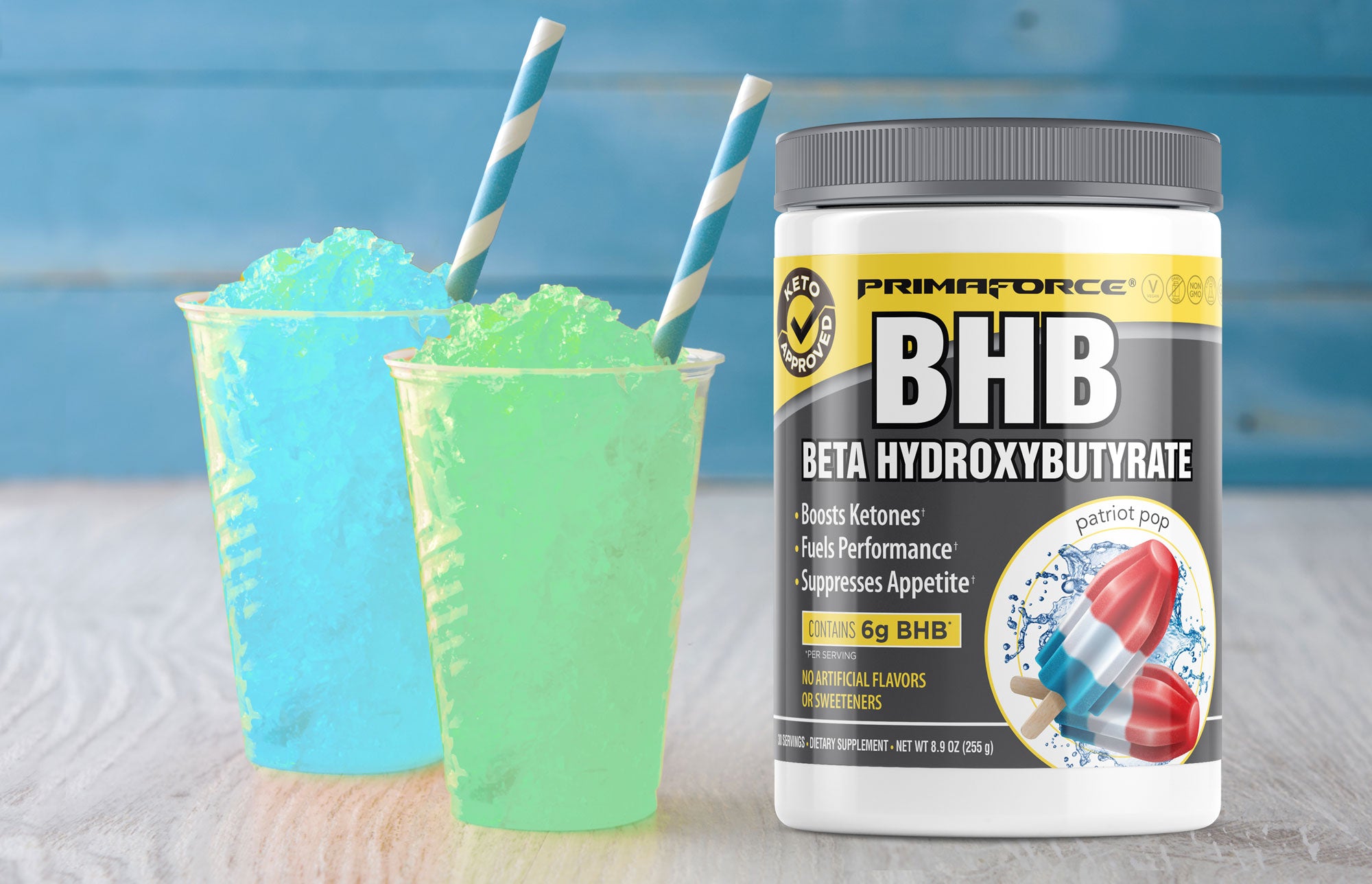 Recipe by Brandon McDearis
Whether you need an afternoon pick-me-up, or a post-workout refreshment, our energizing PrimaForce Patriot Pop BHB Slushie is your delicious and refreshing solution. Make it with green tea if you want to give yourself a boost of antioxidants along with your BHB energy boost. 
INGREDIENTS:
1 cup cold-brewed organic green tea (or water)
1 cup ice
1 serving PrimaForce Patriot Pop BHB
PREPARATION:
Cold brew one cup of green tea 30-60 minutes prior to making this recipe.
Blend green tea, BHB, and ice for 30-45 seconds, until desired slushie consistency is reached.
Pour and serve.
Prep Time: 5 minutes
Yield: 1 serving
PER SERVING: CALORIES 20 | FAT 2G | CARBOHYDRATES 0G | FIBER 0G | NET CARBOHYDRATES 0G | PROTEIN 0G