Keto Parmesan-Encrusted Halibut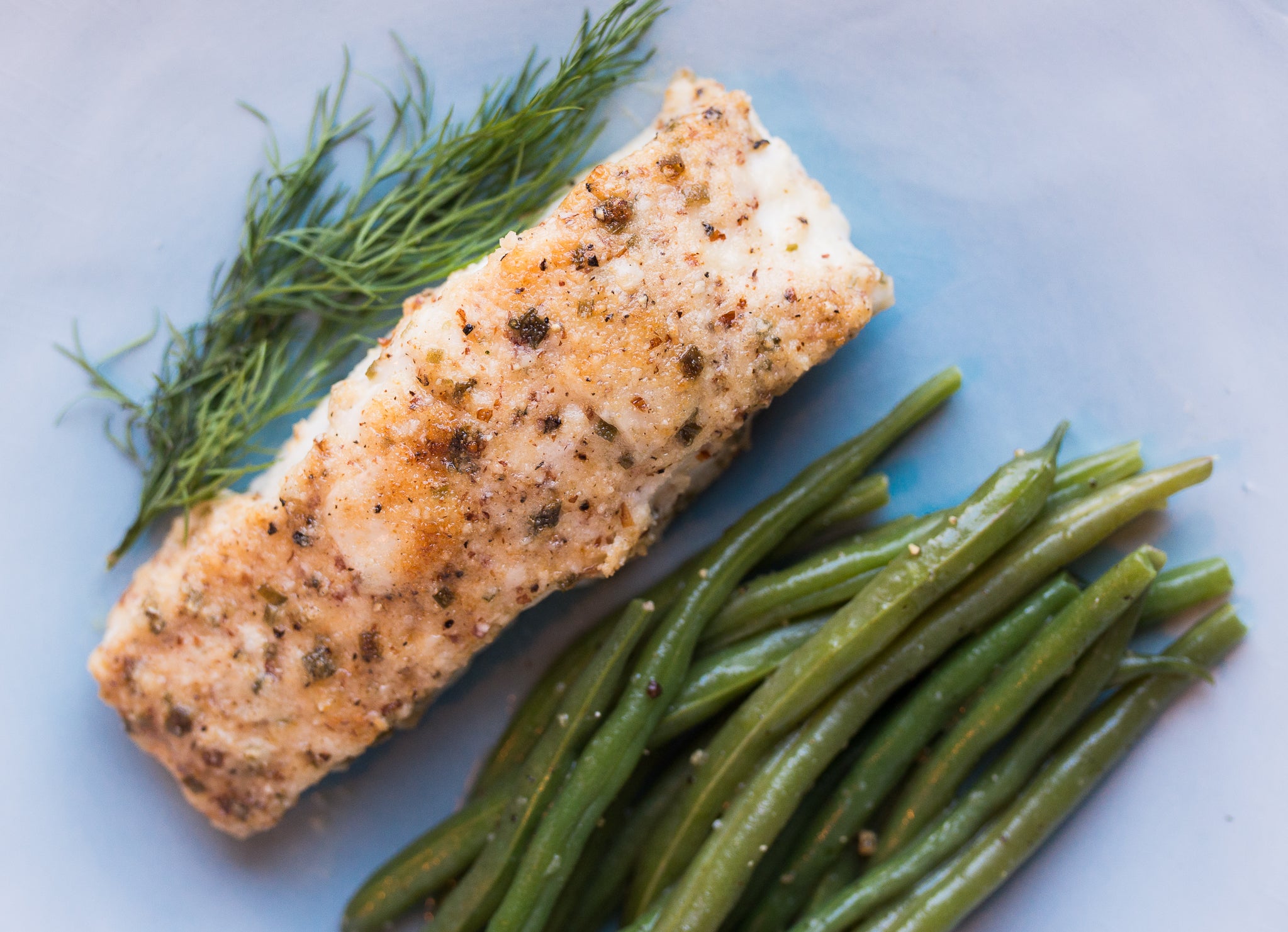 Recipe by Brandon McDearis
Halibut is a firm, white, and mild-flavored fish. The crispy Parmesan crust complements the texture and flavor of halibut perfectly. Other good fish options for this recipe include flounder, turbot, striped bass, haddock, and cod.
INGREDIENTS:
1-2 pounds halibut (about 6 filets)
1 stick butter, softened
3 tablespoons grated Parmesan
1 tablespoon panko bread crumbs
1 teaspoon kosher salt
½ teaspoon black pepper
2 teaspoons garlic powder
1 tablespoon dried parsley
PREPARATION:
Pre-heat oven to 400 degrees. Mix together all ingredients except for the halibut (this can be done by hand or in a mixer).
Pat halibut dry with a paper towel and lay each piece onto a sprayed/greased baking sheet. Divide the Parmesan butter into the number of pieces of fish that you have and flatten it out so that it covers the top of the fish.
Cook the fish for 10-12 minutes (rotate the pan halfway through). It should be almost done. Turn the broiler on high for 2-3 minutes until the top is golden brown. The fish should be flaky when tested with a fork.
YIELD: 6 Servings
PER 6OZ SERVING: CALORIES 330 | FAT 30G | CARBOHYDRATES 2G | FIBER 0G | NET CARBOHYDRATES 2G | PROTEIN 13G