Mocha Cookies & Cream Keto Smoothie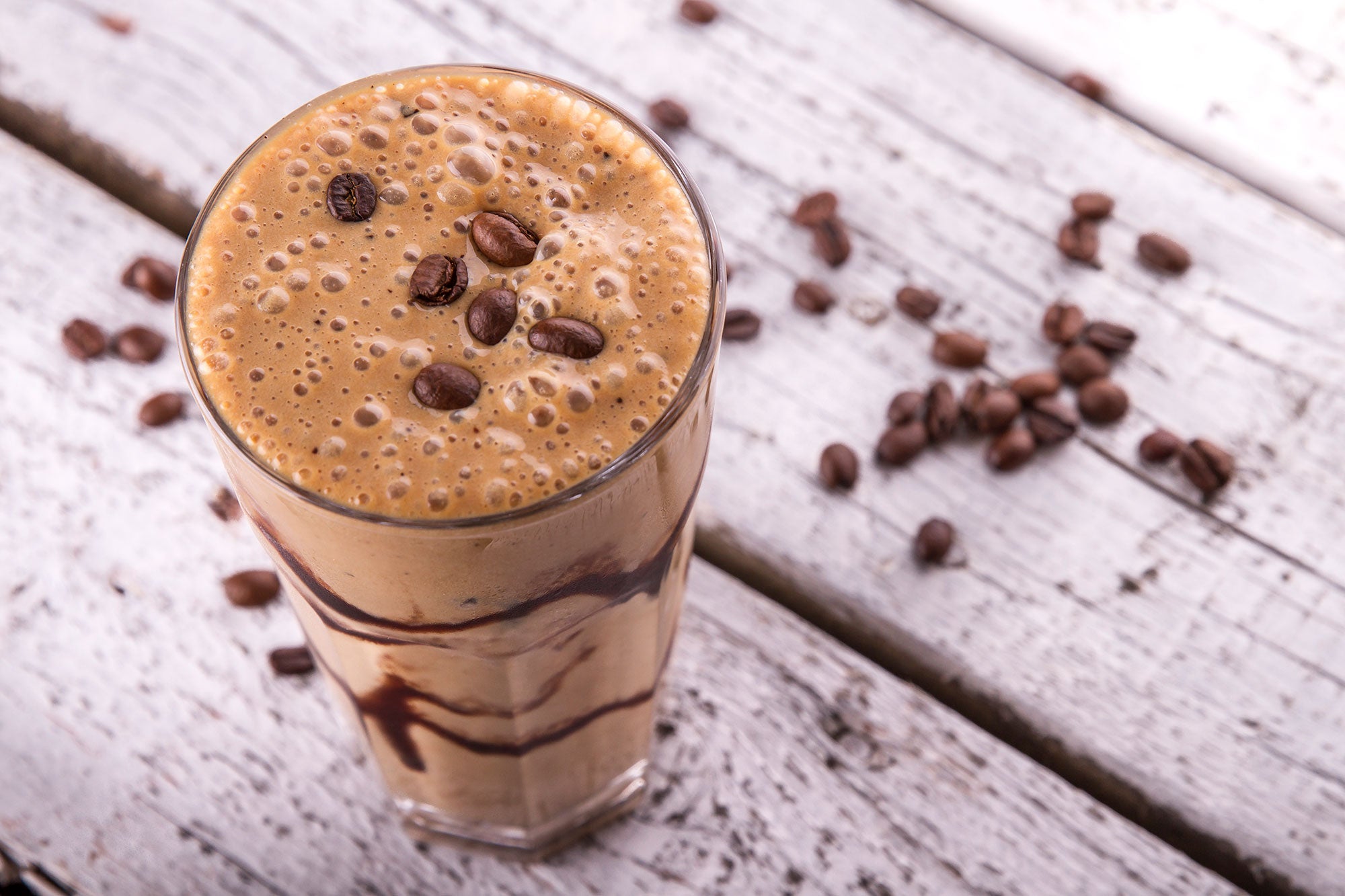 Recipe by Brandon McDearis
What's better than cookies and coffee in the morning? A delicious cookies and cream frappe, that's what. We combined creamy coconut milk, crunchy cashews, and energy-boosting coffee to provide natural, sustainable energy first thing in the morning, as an afternoon snack, or for dessert. Unlike fruit smoothies, which are loaded with sugar, this keto-friendly smoothie boasts only 5 grams of carbs. This frappe is also full of healthy fats from almonds, coconuts, and cashews.
INGREDIENTS:
2 tablespoons almond butter
3 tablespoons coconut oil
2 tablespoons cashews
2 scoops Whey Chocolate Protein Powder 
1-2 cups strong, cooled black coffee
½ cup coconut milk
½ cup heavy cream
1-2 cups ice
Extra water if needed to thin out during blending
PREPARATION: 
Combine all ingredients except the ice in a blender.
Add one cup of ice and blend until smooth. 
Add more ice if needed for texture and/or temperature consistency.
YIELD: 4 servings
PER 8OZ SERVING: CALORIES 440 | FAT 37G | CARBOHYDRATES 7G | FIBER 1.7G | NET CARBOHYDRATES 5.3G | PROTEIN 19G