Soft-Serve Strawberry Keto Ice Cream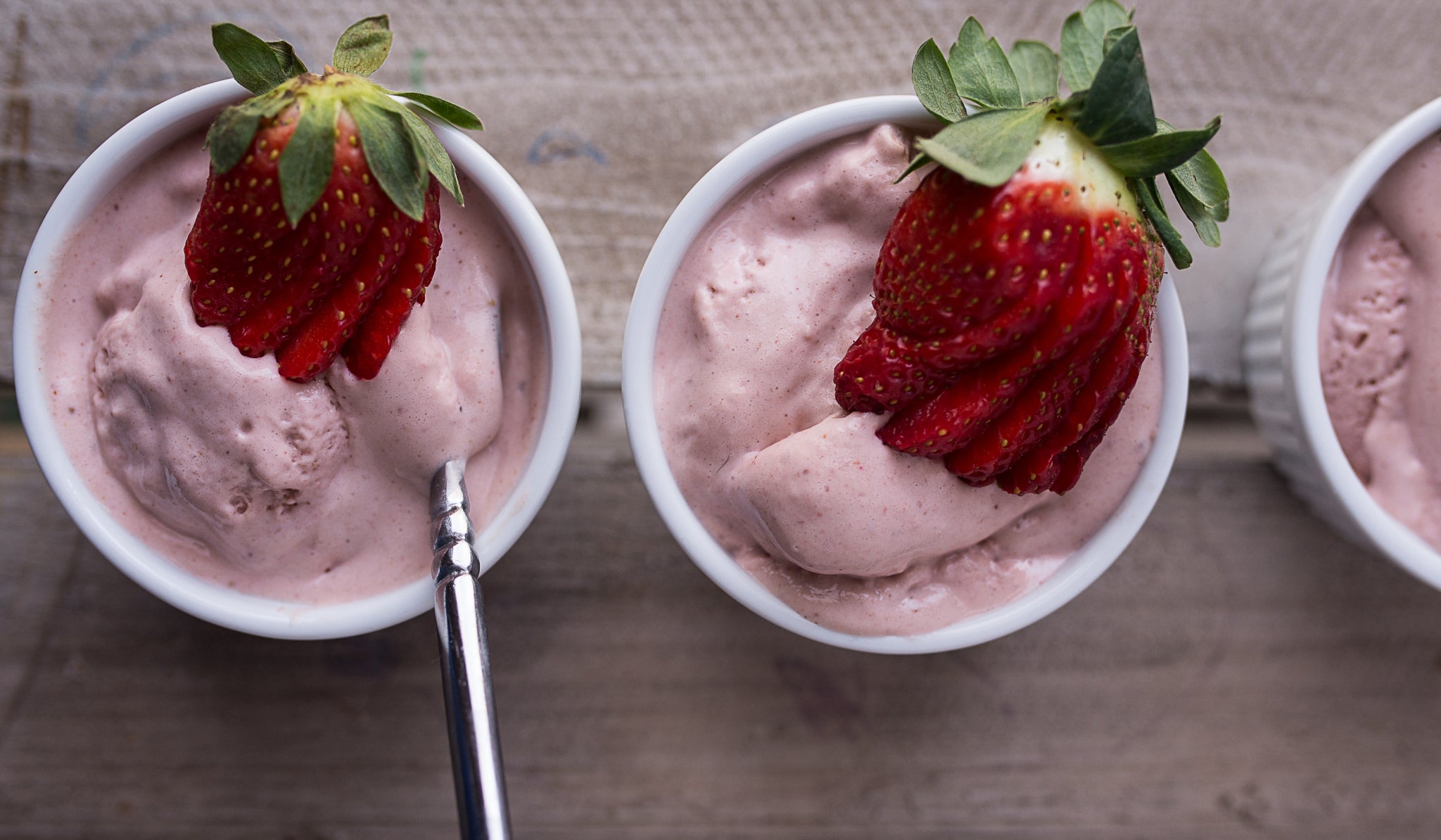 Recipe by Brandon McDearis
This recipe is a fun and easy way to make your own ice cream with only a few ingredients. If you have trouble getting it to blend to the ice cream consistency that you want, and you drop a bit too much liquid into the blender and end up with a milkshake, then so be it. Grab a straw and enjoy! We recommend having a pretty strong blender and adding enough liquid to blend thoroughly, as a cheap blender will burn out quickly with dry ingredients.
INGREDIENTS: 
2 cups frozen strawberries
1½ scoops Vanilla Whey Protein Powder
1 tablespoon almond butter
2 tablespoons coconut oil
½ cup heavy cream
2 tablespoons erythritol, xylitol, or artificial sweetener of your choice
PREPARATION:
Pulse all ingredients together in a blender until smooth. If you have trouble blending everything thoroughly, add more heavy cream. 
YIELD: 2 servings
PER SERVING: CALORIES 543 | FAT 42G | CARBOHYDRATES 15G | FIBER 4G | NET CARBOHYDRATES 11G | PROTEIN 26G