Strawberry Keto Milkshake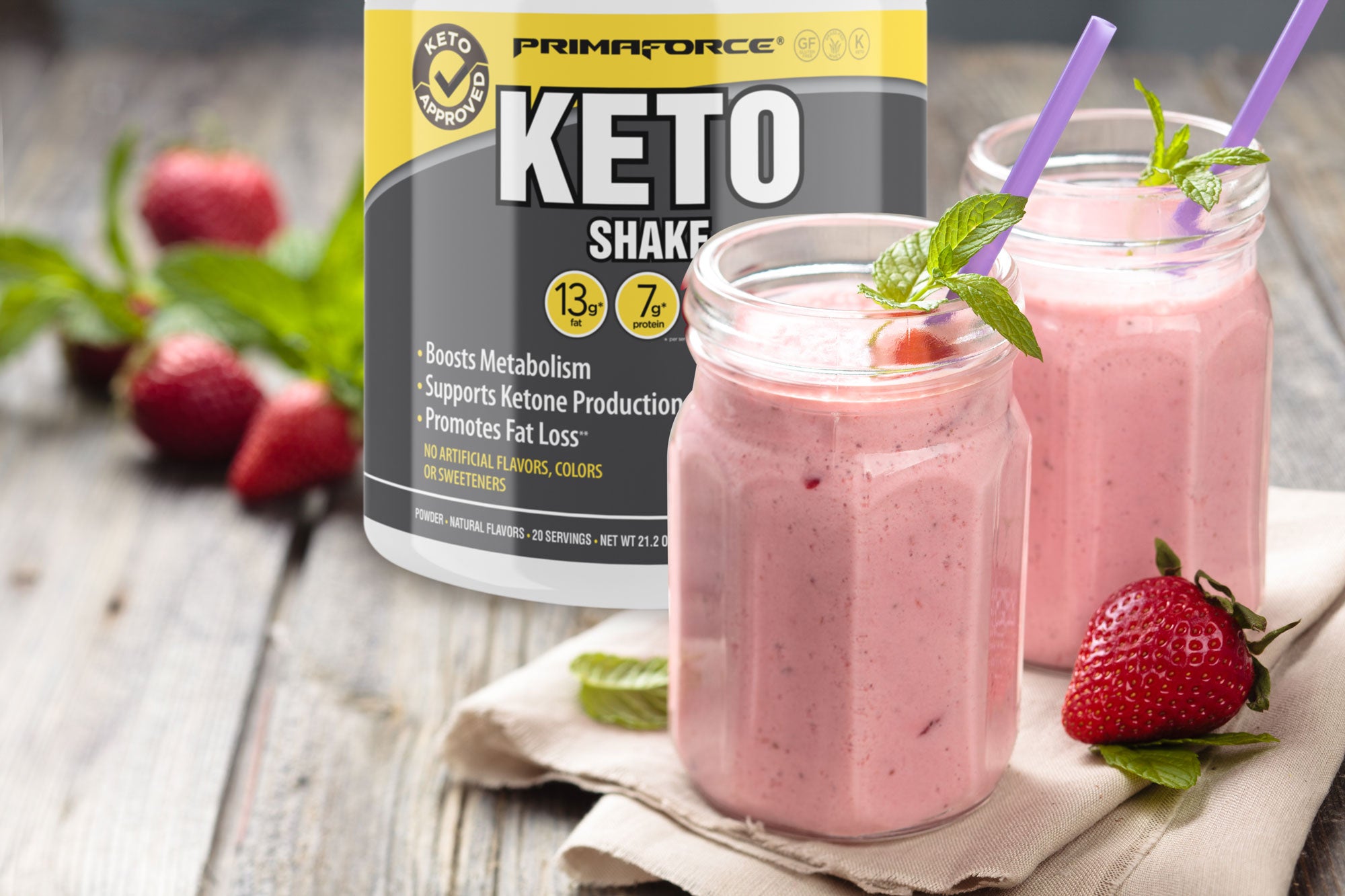 Recipe by Brandon McDearis
Lucky for keto followers, a few strawberries go a long way flavor-wise and are one of the more keto-friendly fruits. In fact, one cup of strawberries has only 13 grams of carbs and 3-4 grams of fiber, and we won't even be using that many! Enjoy this milkshake for breakfast, as a mid-day snack, or after a workout.
INGREDIENTS:
1/4 cup frozen strawberries
1/4 cup ice
1 serving Vanilla PrimaForce KetoShake
1 cup coconut milk or almond milk
1/4 cup whole Greek yogurt
Heavy whipped cream (optional)
PREPARATION:
Add ingredients in a blender with the hardest ingredients first (ice - strawberries - yogurt - PrimaForce KetoShake - coconut milk/almond milk).
Blend for 30-45 seconds, stopping every 15 seconds or so to let it settle, then resume blending.
Pour into a large glass and top with whipped cream, if using.
Prep Time: 5 minutes
Yield: 1 serving
PER SERVING: CALORIES 336 | FAT 24G | CARBOHYDRATES 14G | FIBER 4G | NET CARBOHYDRATES 10G | PROTEIN 16G