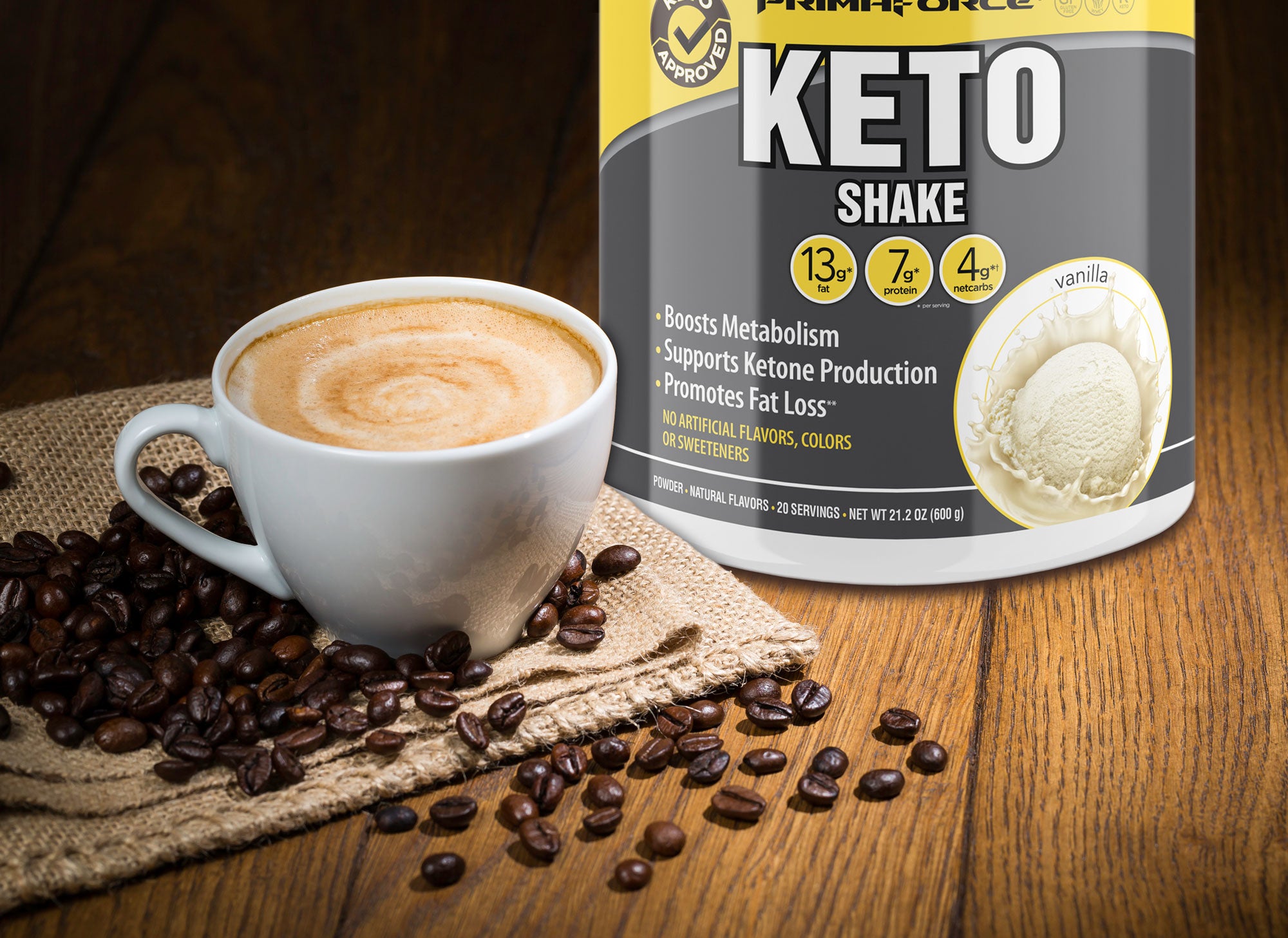 Recipe by 
Brandon McDearis
Introducing the world's first cappuccino that will keep you full and focused for hours. Easy to make and tasty to drink, our PrimaForce vanilla cappuccino will be your new go-to breakfast! Treat yourself to one today!
INGREDIENTS:
4 ounces (1/2 cup) light cream
6 ounces (3/4 cup) black coffee
1 serving Vanilla PrimaForce KetoShake
1 teaspoon cinnamon
PREPARATION:
Blend the vanilla PrimaForce KetoShake and light cream for 15 seconds.
Microwave for 15 seconds.
Add coffee and blend again for 30 seconds until frothy.
Sprinkle cinnamon on top.
Cook Time: 5 minutes
Yield: 1 serving
PER SERVING: CALORIES 321 | FAT 29G | CARBOHYDRATES 8G | FIBER 2G | NET CARBOHYDRATES 6G | PROTEIN 7G