Bratwurst with Peppers and Onions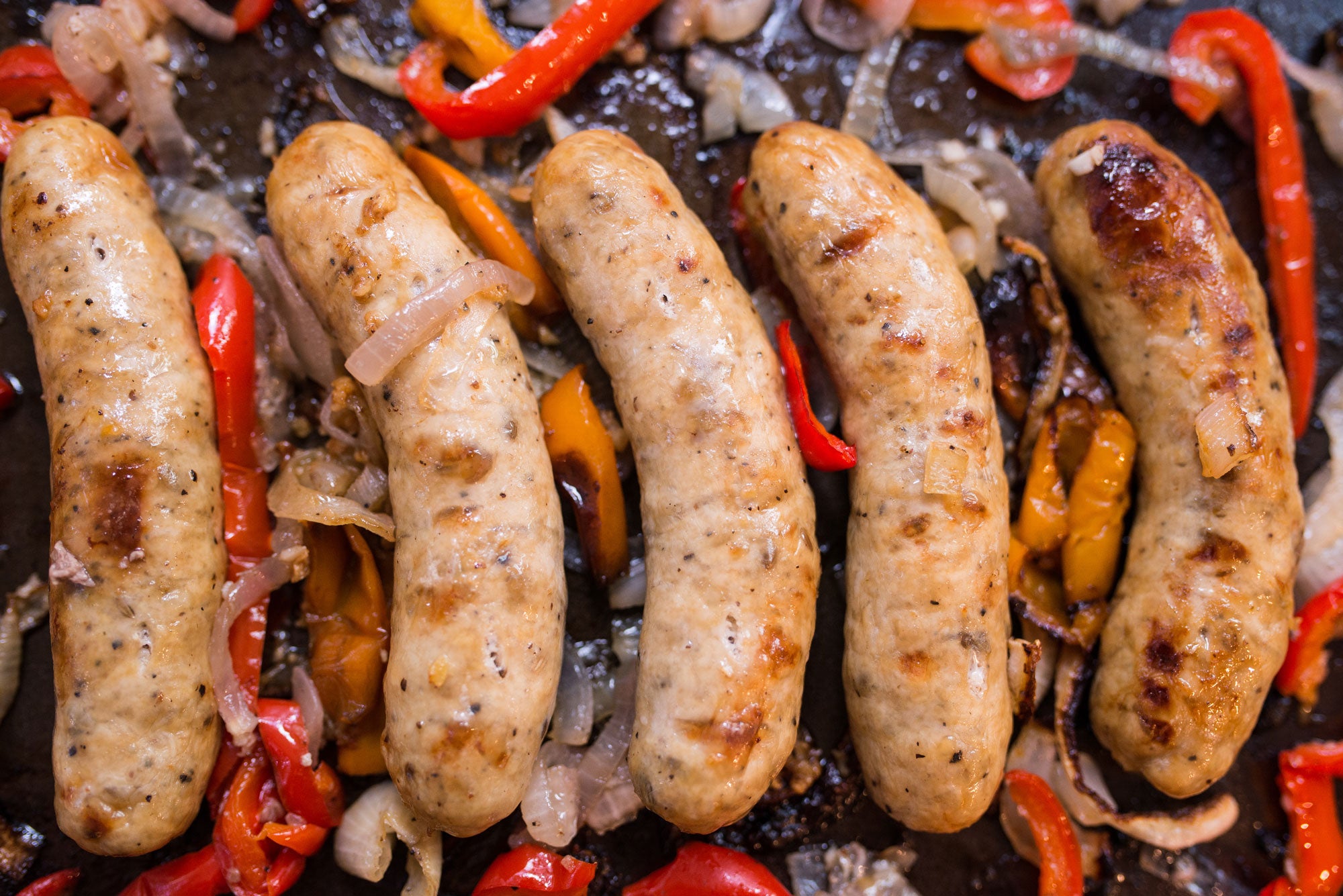 INGREDIENTS:
1 red bell pepper, cut into strips
1 onion, cut into strips
3 cloves garlic, minced
3 tablespoons olive oil
1-2 teaspoons Kosher salt
1/4 teaspoon black pepper
6 bratwurst sausages
PREPARATION:
Preheat oven to 375 degrees. In a bowl, mix the first 6 ingredients together and lay them on a lightly sprayed/greased sheet pan.
Pierce the sausages with a fork in two places. Lay them down evenly, a few inches apart over the pepper/onion mixture.
Bake in the oven for 30-40 minutes; increase the oven to broil. Broil for 4-8 minutes until browned. (NOTE: Watch the sausages closely while broiling. Some broilers cook much faster than others. You may need to rotate the pan during the broiling process so they brown evenly).
Serve each sausage with an even amount of pepper/onion mixture and top with a condiment, such as mustard or hot sauce.
YIELD: 6 Servings
PER SERVING: CALORIES 286 | FAT 26G | CARBOHYDRATES 4G | FIBER 1G | NET CARBOHYDRATES 3G | PROTEIN 8G