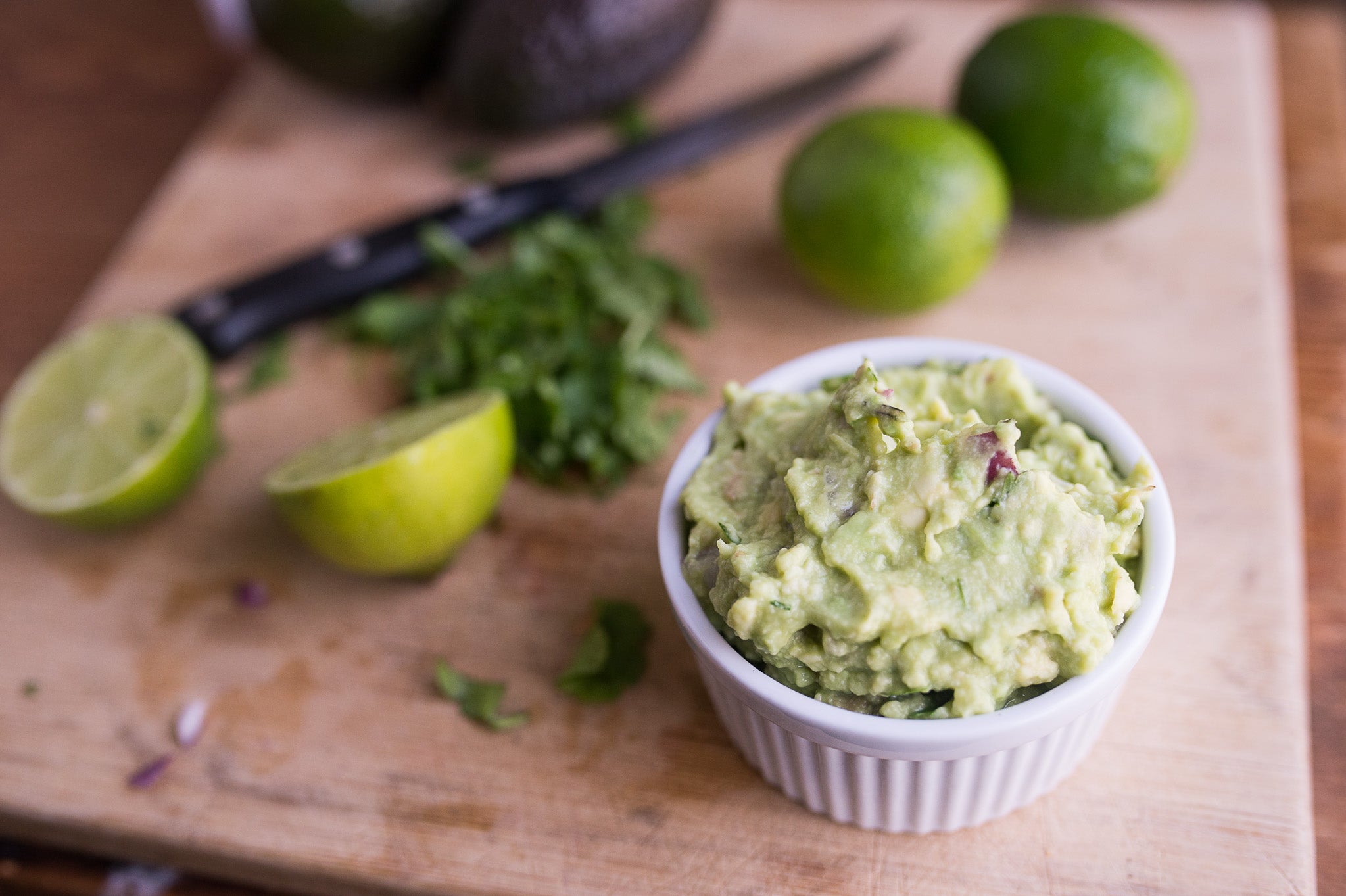 This classic guacamole is the perfect addition to a ketogenic diet. The one tablespoon of olive oil per avocado gives this recipe a whopping 4.4:1 of fat to net carbs plus protein ratio. A ratio like that makes this recipe a great supplement to a ketogenic diet, leaving lots of room to pair this guacamole with low-carb chips and vegetables, or a high-protein piece of meat or fish. The abundance of nutrients and antioxidant properties of this recipe are an added bonus that makes it all the more appealing.
INGREDIENTS:
3 ripe avocados, halved, seeded, and peeled
3 tablespoons olive oil
2 cloves garlic, minced
juice from 1 lime
dash of Tabasco
¼ red or white onion, finely diced
2 Roma tomatoes, seeded and finely diced
1-2 tablespoons cilantro, finely chopped
Kosher salt and freshly ground black pepper
PREPARATION:
Put avocados, olive oil, garlic, lime juice, and Tabasco in a large bowl. Mash together thoroughly with a potato masher or fork.
Fold in the rest of the ingredients and add salt and pepper to taste.
YIELD: 6 servings
PER SERVING: CALORIES 246 | FAT 22G | CARBOHYDRATES 10G | FIBER 7G | NET CARBOHYDRATES 3G | PROTEIN 2G