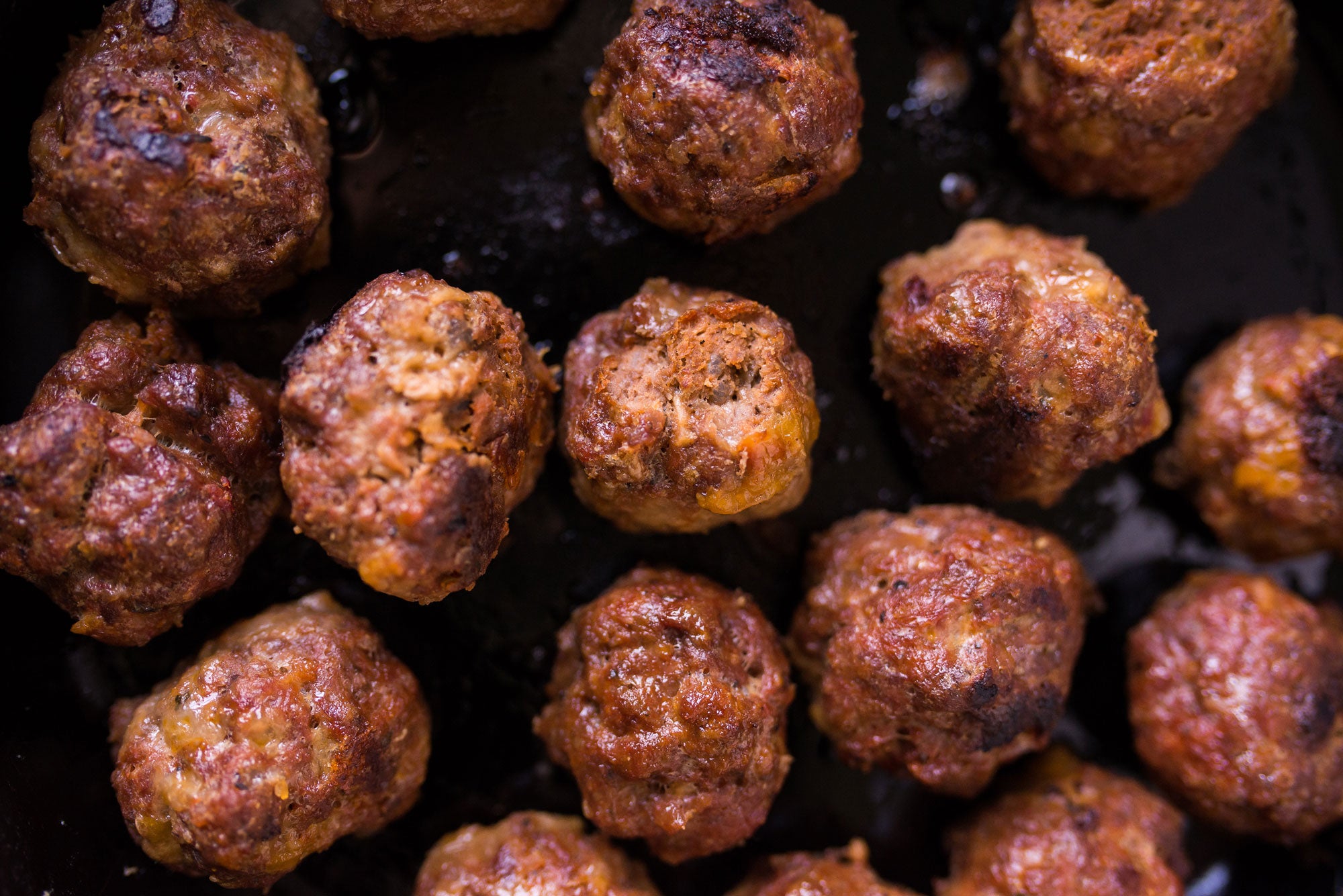 This recipe for Italian meatballs is simple to prepare, and it is very similar in both flavor and preparation to any classic meatball recipe. While they can be served with tomato sauce and/or even low-carb noodles, one of our favorite (keto-friendly) ways to serve them is over a spinach or mixed green salad with the remaining fat from the pan and a little bit of balsamic vinegar drizzled over top.
INGREDIENTS:
1 pound ground beef
1 teaspoon Italian seasoning
1 teaspoon granulated garlic
½ teaspoon onion powder
2 teaspoons Kosher salt
½ teaspoon black pepper
1 teaspoon Worcestershire sauce
2 tablespoons tomato paste
1 large egg
2 tablespoons flaxseed meal
¼ cup Parmesan cheese, grated
¼ cup mozzarella cheese, shredded
PREPARATION:
Put the first 8 ingredients (down to the tomato paste) in a large bowl and mix thoroughly with your hands. Then add the rest of the ingredients and continue to mix until thoroughly incorporated.
Preheat the oven to 400 degrees. Start to form your meatballs (using a spoon to scoop each one can help keep the size consistent). Roll each meatball in your hands and place on a lightly sprayed/greased sheet pan (the pan can be lined with foil or parchment paper for an easier cleanup). You should end up with 12-16 meatballs.
Put the tray in the oven and bake for about 20 minutes until cooked all the way through.
YIELD: 4 Servings
PER SERVING OF 3-4 MEATBALLS: CALORIES 451 | FAT 39G | CARBOHYDRATES 3G | FIBER 1G | NET CARBOHYDRATES 2G | PROTEIN 22G