Pumpkin Spice Latte with Vanilla PrimaForce KetoShake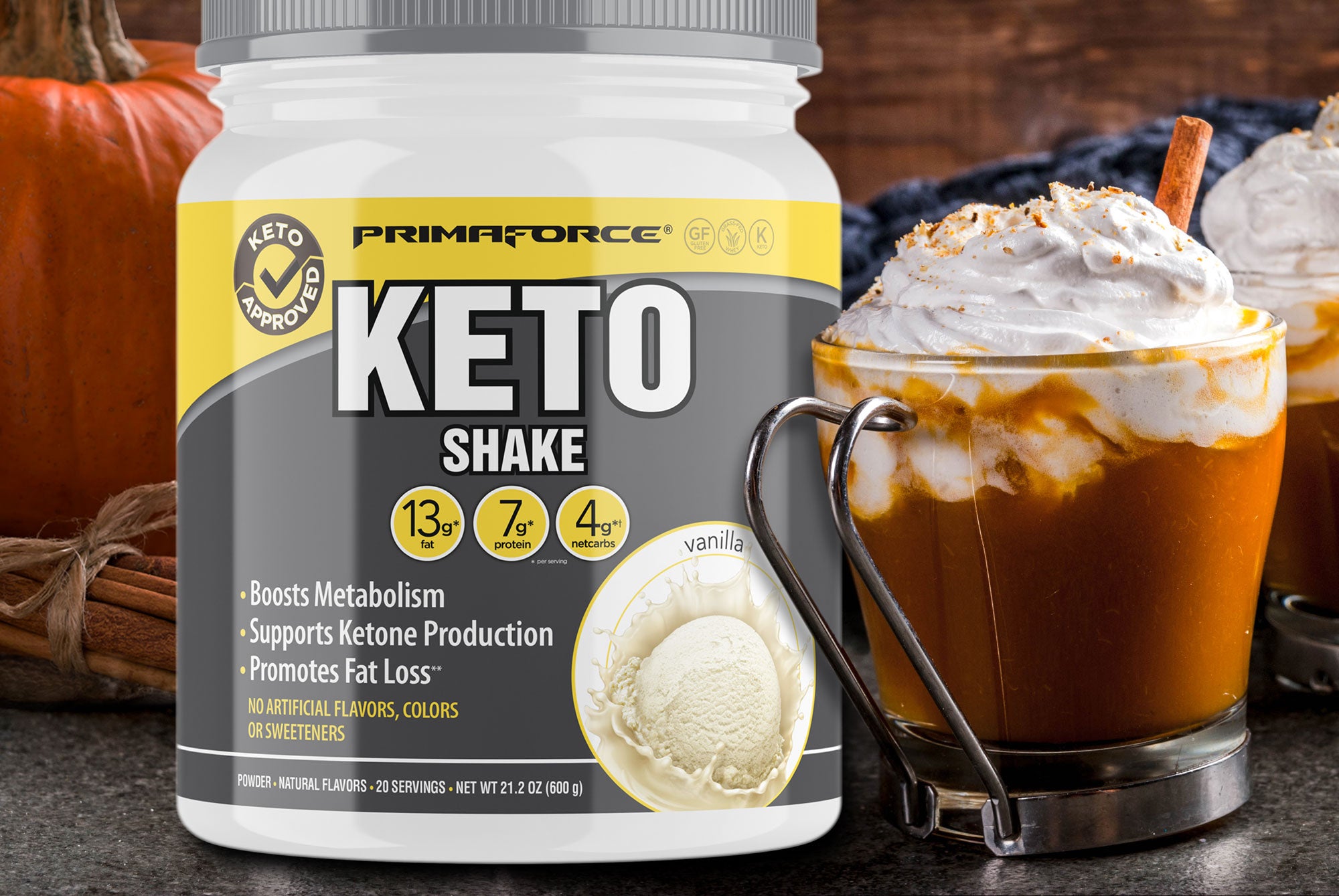 This keto pumpkin spice latte takes lattes to the next level. Ordinary lattes are LOADED with unnecessary sugar and artificial flavors. Our pumpkin spice latte is made with natural spices and only has 6 grams of net carbs!
INGREDIENTS:
½ serving Vanilla PrimaForce KetoShake
½ cup light cream
6 ounces (3/4 cup) black coffee
1-2 teaspoons pumpkin spice (cinnamon, allspice, nutmeg, cloves, ginger)
2 tablespoons whipped cream (optional)
PREPARATION: 
Blend the PrimaForce KetoShake and light cream for 15 seconds.
Microwave for 15 seconds on high.
Add coffee and blend again for 30 seconds until frothy.
Pour into serving mug and top with whipped cream, if using.
Sprinkle pumpkin spice on top.
YIELD: 1 serving
PER SERVING: CALORIES 321 | FAT 29G | CARBOHYDRATES 8G | FIBER 2G | NET CARBOHYDRATES 6G | PROTEIN 7G