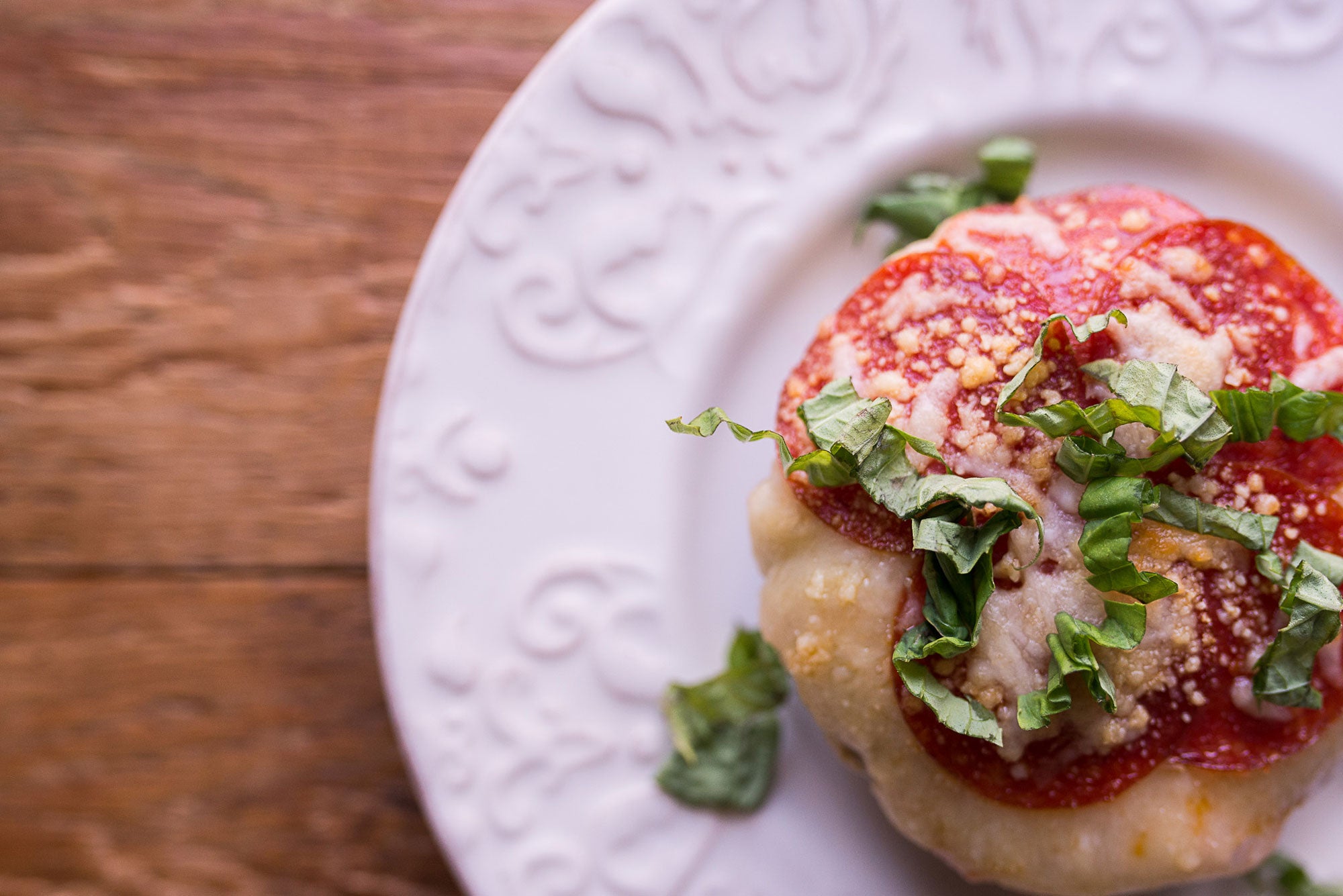 INGREDIENTS:
4 large portobello mushroom caps, stems removed
½ cup olive oil
salt and pepper
1 cup marinara/spaghetti sauce
2 cups shredded mozzarella
1 cup grated Parmesan, plus more for garnish
20 slices pepperoni
4 basil leaves, sliced thinly
PREPARATION:
Preheat oven to 400 degrees. Remove the gills from the portobello mushrooms, toss or drizzle with the olive oil, and sprinkle lightly with salt and pepper. Then, lay portobellos on a baking pan open side up.
Scoop ¼ cup of sauce into each portobello cap. Mix the two cheeses together in a bowl and sprinkle generously (about ¾ cup) into each portobello. Top each pizza with 5 pieces of pepperoni.
Bake in the oven for 15-20 minutes until the mushrooms are soft and the cheese is bubbly and golden brown. Garnish with extra Parmesan and sliced basil.
YIELD: 4 Servings
PER SERVING: CALORIES 507 | FAT 43G | CARBOHYDRATES 10G | FIBER 2G | NET CARBOHYDRATES 8G | PROTEIN 20G